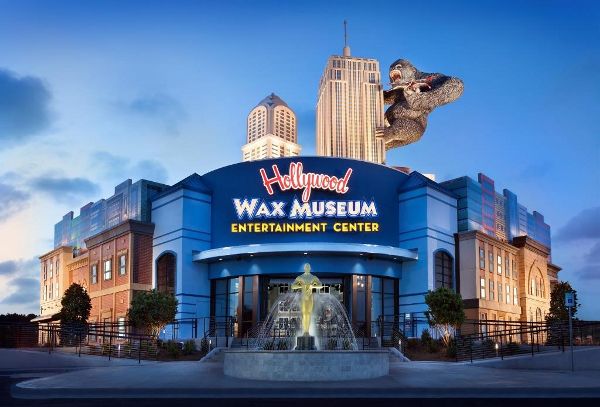 I have only been to Myrtle Beach once and I have lived in the south since 2000 (I know, that's pitiful) but my family and I plan on making a visit this year and I can't wait to check out the wax museum.
The new Hollywood Wax Museum Entertainment Center is great for families visiting Myrtle Beach. Just look for the Great Ape climbing the building on 21st Avenue North at the Highway 17 Bypass, and you will have found the fun! All in one building, you can pose with your favorite stars at the Hollywood Wax Museum, go on a gallant adventure to save a trapped princess in Hannah's Maze of Mirrors, and more.
My Readers receive $2 OFF ALL ACCESS PASS at the Myrtle Beach Hollywood Wax Museum Entertainment Center!
Please go HERE for more information.